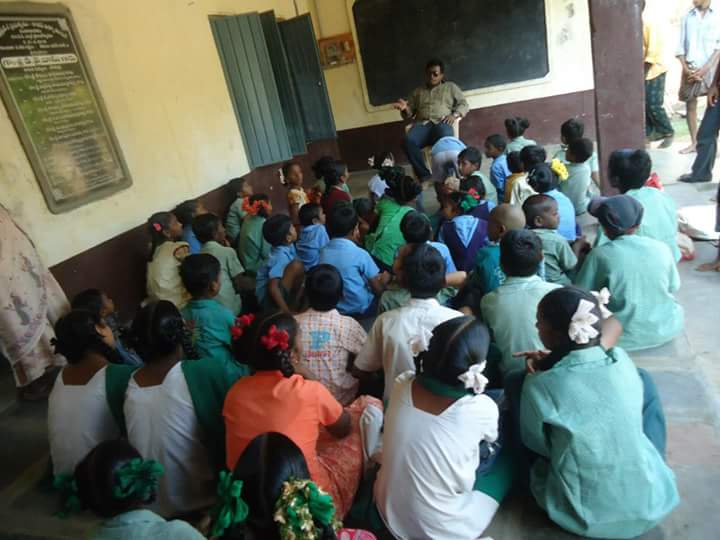 Education is a gift for life. We help children reach school and stay there. We help children unlock their potential and realise their dreams. We believe that every child is extraordinary and can scale great heights if provided with the right learning opportunities. With regular and generous contributions from our supporters, we are able to march steadily towards achieving these goals. We are committed to ensure that all children, irrespective of their origin, are able to go to school, play, interact and learn with other children of their age. We help children with limited means hone their creativity and skills under the guidance of trained teachers and make persistent efforts to enable them to secure a life of dignity for themselves, their families and the community at large. In India, Garden Of Life runs programmes to support the education of the most disadvantaged children of India in different ways. How do we do it? We counsel parents coming from the Weaker section on the significance of sending their children to school and assist them through the admission process. In schools, we make learning fun. We train teachers to impart learning using child-friendly and interactive teaching-learning methods. We set libraries and infrastructure right, conduct Computer Science and English classes, promote and facilitate extra-curricular activities and sports. The idea is to provide holistic learning to children. We work with the local communities to form Children Groups and School Management Committees and work with them to ensure that they take accountability of the development of the children in their community and that even the most marginalised children in their area are sent to school and they stay there. We map out-of-school children and ensure their enrolment into formal schools in age-appropriate classes. In classrooms, we encourage and help children to undertake learning activities in groups. This makes the entire experience much more fun and promotes healthy competition. We operate our own learning centres in evenings everyday where children coming from the socially-excluded communities are provided learning and/or after-school support. For we run Mobile Learning Centres which reach the doorsteps of the children who need us most. During emergencies, we set up Temporary Learning Centres and distribute education kits so that that the affected children do not drift away from the path of education. Mission Education is a state level programme of Garden Of Life, which is committed to providing basic education and healthcare to underprivileged Children. Garden Of Life believes that whether you are addressing healthcare, poverty, population control, unemployment or human rights, there's no better place to start than in the corridors of education.
Education is both the means as well as the end to a better life; means, because it empowers an individual to earn his/her livelihood and the end because it increases one's awareness on a range of issues – from healthcare to appropriate social behaviour to understanding one's rights, and in the process evolve as a better citizen.
Garden Of Life's educational initiatives include Pre-school [3-6 yrs], Non Formal Education [6-14 yrs non-school going], Remedial Education [6-14 yrs school going] and Bridge Course [14-18 yrs drop-outs]. It works for education for underprivileged Children who are under difficult circumstances, such as child labour, Children of poorest of the parents, Children inflicted and affected with HIV/AIDS, street and runaway Children, Children with rare disabilities, and disaster struck Children and slum Children. Special emphasis is given on girl education and Women education, so that they and their families get empowered.
Since 2007, more than 2300 underprivileged Children have directly benefited from the Mission Education programme.
Garden Of Life places education at the heart of development, using it as a key to breaking the poverty cycle, and improving health, nutrition, income and opportunities for all Children. From 2007 till 2016, our education programmes supported almost 3000 people.
Two key focuses of our work on education are improving literacy – in particular through the Early Grade Reading Assessment tool – and providing a safe and encouraging school environment through the Safe Learning Model.
Highlights
Improving literacy with EGRA
At least 250 million school-age Children worldwide currently do not know the basics in reading and mathematics. This poor level of literacy drives school drop-out and exam failure and blocks students from progressing to secondary school. Ultimately, it puts millions of Children at a cruel disadvantage for the rest of their lives.
In order to accurately assess, improve and monitor literacy levels, Garden Of Life has refined and expanded the sector-leading Early Grade Reading Assessment tool among the most vulnerable communities.
Our tool – a series of short oral tests taken in the early grades of primary school – allows us to assess and then address Children's learning needs at an early age. It also allows us to identify knowledge gaps, gather robust data and monitor progress so we can accurately evaluate the success of programmes over time.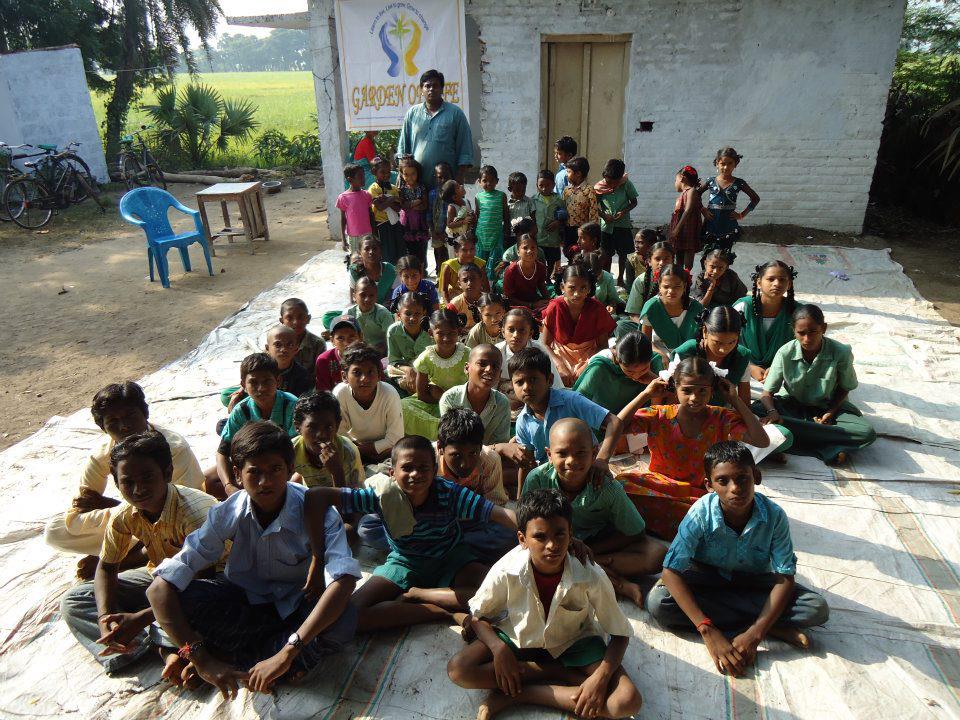 Safe Learning Model
All Children require a safe space to learn and develop. Unfortunately, both physical and psychological aggression and gender biases are prevalent in too many schools. Garden Of Life is working to address school-related gender-based violence in education programmes across India. We aim to reduce violence and improve methods for responding to violence, as well as addressing attitudes and influences both within and outside of school, from local to national level.
We are also going one step further with the Safe Learning Model .The model was developed to ensure a holistic approach to education and bring together interventions that address within a comprehensive education programme. The aim is to gather data and design a blueprint for an effective safe learning model which could be and contextualised for different countries and this is our "working assumption" for the programme:
Children's educational progress (specifically literacy learning outcomes) will be enhanced when they live in communities where there is more support for gender equality and Children's wellbeing.