Mission
Garden Of Life is to empower Underprivileged Children, Youth and Women through relevant Education, Innovative Healthcare and Market-Focussed livelihood programmes.
Garden Of Life is to deploy best possible methodology and technology for achieving ideal SROI (Social Return on Investment), to practice and promote good governance. To link business competitiveness of the corporate with social development initiatives; also to sensitize privileged Children, Youth and Citizen in general to promote Civic Driven Change.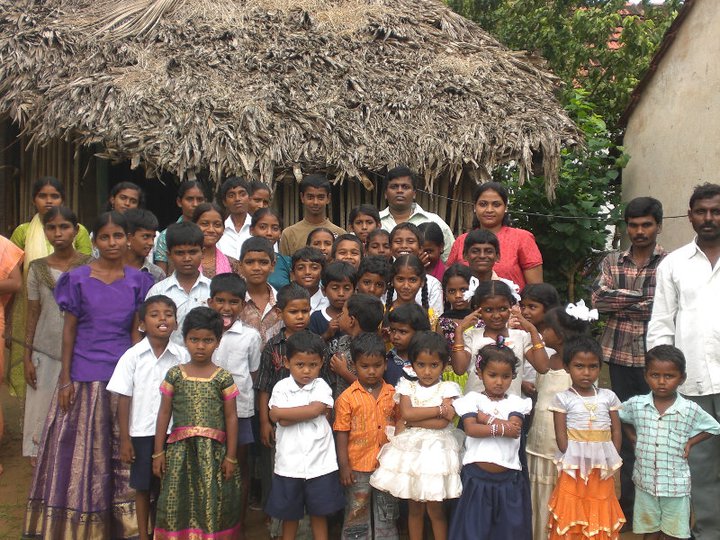 Vision
Work as a catalyst in bringing sustainable change in the lives of Underprivileged Children, Youth and Women with a life-cycle approach of development.
Enable the Civil Society across the world to engage proactively in the change process through the philosophy of civic driven change.
Adopt highest standards of governance to emerge as a leading knowledge and technology driven, innovative and scalable international development organisation.
To build community Holy spiritual and meditation centers in all major rural locations and urban too.
To Build Rural Orphan homes for all ages.
To Build Rural Community harmony activities.
To Build Rural Family Counseling Centers.
To conduct rural water purification knowledge programs.
TRAINING AND EMPLOYMENT PROGRAM
Accountancy and taxation, medical transcription, multimedia, DTP, screen printing, pagemaker corel draw, designing, MS office, computer software, and hardware and stitching, sewing, embroidery, works, mehandi, beautician courses, self employment for men and women, physiotherapy centers, call center, BPO, marketing and management, type writing in English, Hindi, Telugu, short hand and Rural development suitable courses, Electrical and Electronics mechanism, Automobile Mechanism, Mobile mechanism, Para Medical, Hospitality Management, Nursing Courses, and all Job Oriented and Self employable training in all over India, etc.
To assist to get employment and income generating training cum production units for downtrodden people and Rural Youth.
All activities under NORAD scheme.
To Janashikshan Sansthan.
AGRICULTURE & NON AGRICULTURE ACTIVITIES
To plan and implement projects for agriculture development and horticulture development, to promote small industries for the benefit of poor rural people.
To setup cottage, small scale industries and viable medium industries for the benefit of rural masses on no loss and no profit basis.
To take up trainings, plan and implement projects for farming, vermi composting, watershed development, tank development, water conservation, forest management, improved irrigation systems.
To promote agriculture, horticulture, animal husbandry, diary, sericulture, forestry and other agriculture-allied activities through contract farming and contract production and to provide financial support to such clients by the organization for purchase of inputs and raw material and other stock etc.
To involve in promotion of sustainable agriculture, organic farming and natural resources management through appropriate programs.
To undertake all Natural Resource Management Programs and other schemes.
CAPART
To establish agro-service centers and agricultural training centers and organize short-term courses for agriculturists and agricultural labourers
To establish Krishi Vignan Kendras, appropriate Rural Technology centres and production cum training centers in order to provide training and to disseminate latest agricultural practices to farming community and farm labourers.
To organize diploma or degree courses in agricultural related activities for youth.
HEALTH DEVELOPMENT
To establish treatment cum rehabilitation centers, counseling centers for alcohol and drug addicts and to establish mobile dispensaries, hospitals for tribal people, schedule caste people and other weaker section people.
To run Emergency health transport system for rural people.
To take up services of all the health needs of the poor people through health service and health education programmes etc, like free health checkup camps, health centers, family planning, aids awareness programs, counseling centers etc.
To develop and implement community based low-cost comprehensive health care programs for mothers, children and disabled awareness camps.
To train health and development workers, special educators and social workers drawn from the governmental and non-government sectors.
WOMAN AND CHILD WELFARE
To Rural children and adult education through evening classes.
To Rural children free tuitions every day.
To Rural children development activities through education and some awareness program.
To plan and implement projects for the welfare of women and children, oppressed classes, tribal people, rural poor, slum dwellers of the urban, semi urban and rural areas.
To increase income level of poor families by organizing women into effective groups and to enhance their capabilities by upgrading their skills and to act as catalyst with backward and forward linkages.
To establish girls hostels, short stay homes for women and girls.
To construction of hostel building for working women with day care centers.
To establish SWADHAR centers and helpline centers.
FUNDS
To receive grants/donations/funds/loans in cash or kind to fulfill the above objectives.
To assist women into effective self help groups (SHGs), DWACRA groups, who will initiate group action programs for woman and child welfare, economic development by undertaking income generating activities and to borrow donations or get assistance from the government organization, financial institutions, Rashtriya Mahila Kosh, National Minorities Development Finance Corporation Ltd, Banks, Foreign Donor agencies or other similar organizations to promote this activity.
To act as a link between the central and state governments and other appropriate agencies for formulation and execution of projects, programmes and schemes for integrated rural development and to accept necessary grants or funds for fulfilling these activities.
To raise funds (in cash or in kind), subscriptions, property of any kind from the people, institutions, organizations and agencies (National and International).
To acquire by gift, purchase, exchange, lease or hire or otherwise howsoever any lands, buildings, leasements, and any other property movable or immovable for any estate or interest for the furtherance of all or any objectives of society.
To accept donations and assistance for the groups on behalf of the implementing agencies from the government and foreign donors and to furnish information regarding the physical and financial progress of the schemes/programs to the concerned organizations.
To borrow and raise funds with or without security in any manner as the society may think fit and to repay the same, either to receive grants/donations/soft loans/commercial loans for provision of livelihood microfinance services to poor by premier organizations like NABARD, SIDBI, Commercial Banks, State and Central Government/Departments, Public and Private Commercial Banks, Scheduled Banks, Cooperative Institutions, Regional Rural Banks, Local Area Banks, Non-Banking Financial Companies, Foreign/International Banks, Funding/Donor agencies, Associations and Individuals.
To provide livelihoods & Microfinance services (Comprising Micro-Credit, Micro-Savings, Micro-Insurance, Money transfer and such other activities) to poor community and those who are not reached by formal financial institutions through group as well as individual methodology.
To provide livelihood financial services in Urban, Semi-Urban and Rural Areas following suitable methodologies and delivery channels.
To provide community cooperative institutions which will provide socio-economic development services through financial intermediation.
To organizing self sustainable community based organizations (CBOs) and provide livelihood financial services to them.
To organize and promote suitable cottage, small, medium, and big enterprises for customers/community working with the organization.
To draw, make, accept, endorse and discount cheques, notes or other negotiable instruments for the purpose of society activities.
To sell, manage, transfer, exchange, mortgage, lease, dispose off or otherwise deal with any property whatsoever belonging to society, in the interest of the organization and people.
To assist women into effective self help groups (SHGs), DWACRA groups, who will initiate group action programmes for women and child welfare, economic development by undertaking income generating activities and to borrow donations or get assistance from the government organization, financial institutions, Rashtriya Mahila Kosh, National Minorities Development Finance Corporation Ltd, Banks, Foreign Donor agencies or other similar organizations to promote this activity.
To maintain accounts of all receipts and expenditure of society and correctness of accounts and balance sheet shall be examined through a qualified auditor at least once in a year.
To deposit the funds of society not immediately required, in deposits with nationalized banks or in any securities authorized under Indian trust act. The investment of the funds of the organization shall be in accordance with the provision of (section (13) (i) (d) read with section 11 (5) of the income tax act 1961.
To distribute the assets of the society in the event of dissolution/winding-up to the societies with similar activities that are registered under the societies Registration Act 1860 and Charitable Trust and Indian Income Tax Act 1961.
TO PROMOTE SUSTAINABLE SERVICE ORGANIZATIONS
To promote different institutions such as companies, cooperative and firms which provide livelihood financial services to poor and middle class people in different states in India.
To promote institutions which will integrate forward and backward linkages and provide need based services to community in the operational area such as contract farming and contract production companies.
To promote Community based microfinance institutions (CBMFIs) and producer companies.
ENTREPRENEURSHIP
To organize and promote suitable cottage, small, medium and big enterprises for customers/community working with the organization.
COLLEGE EDUCATION
To establish and manage institutions in Indian languages – Primary and High Schools, Junior Colleges, Degree Colleges, Technical and Medical, Para-Medical, Nursing Institutions, Management Institutions, Arts, Commerce, Social Work, Science Colleges, Residential Schools and Institutions.
To promote adult education informal education, distance learning, child labour camps and supplementary education centers and to act as a district resource center for promotion of literacy in that area.
To organize research, meetings, conferences, training, exhibition and workshops to promote the objectives of the organizations.
To give away fellowships, scholarships and prizes for the organizations which are involved in fulfilling the above objectives.
To publish, print and sell books, periodicals, pamphlets, advertisements and study materials for creating awareness on the above mentioned programs for effective implementation.
To undertake studies, research projects and publications of literature, reports on problems relating to the objects/activities of society.
FOR CHILDREN
To run child labour camps/hostels, residential bridge course centers, non residential bridge course centers for child labour, drop out children and never enrolled children etc.
To disseminate information on diet and nutrition and to promote nutrition education in schools through mass media, publishing journals, pamphlets and other media.
To investigate means to offset existing deficiencies in the pattern of production and distribution of food and to ensure the wholesomeness and nutritive value of food sold for public consumption and to establish nutrition rehabilitation centers for those who are suffering with nutritive deficiencies.
To sponsor children in need and to provide integrated development facilities with a focus on child, family and community. To strive for the welfare and eradication of the child labour.
INFRASTRUCUTRES
To undertake community infrastructures like tanks, canals, check dams, irrigation works, roads etc.,
To establish bala mandirs, mahila sadans, youth clubs, hospital, yoga centers, schools, libraries, teachers quarters, community halls, houses for weaker and economically backward sections and SC/ST.(adhalpur 17)
To organize sishu vihars, bala sanghams and mahil mandals and youth clubs and conducting trainings in leadership and human resource development.
To construct model villages, organize model agricultural farms, joint farming societies, cross breeding farms nurseries and help the poor farmers to popularize innovation and technology transfers for adoption by common man.
To assist, organize and undertake the disaster management programs relief, rehabilitation and reconstruction activities for the people who are affected by natural calamities like floods, cyclones, droughts and earth quakes anywhere in India.
CULTURAL ACTIVITIES
To establish study centres for promotion of cultural and performing arts and literature.
To conduct educational tours for the children, youth, men and women of Indian origin within the country as well as abroad.
To undertake and organize, study courses, lectures, meetings, conferences, seminars, discussions, exhibitions and the like to promote the objectives of society. To encourage art and cultural activities through dramas, dances and literacy conferences and to assist the organizations in construction of open air theatres in rural and urban slums.
HOSTELS AND SHORT STAY HOMES OLDAGE HOMES
To run hostels for students, working men and women.
To establish old age homes for destitute.
To organize homes for the old aged and physically handicapped, mentally retarded, deaf and dumb and other disabled, leprosy effected persons through integrated community based and home based intervention programs.
To conduct surveys on disabled persons, physically handicapped, mentally handicapped and street children and to provide them day care centers, residential homes and to institute a SAHAYA village with an integrated services for the benefit of these sections and the street children.
To establish homes/hostels and provide other integrated services for the children in need of care (i.e) street children, child laborers, Rag pickers etc and to make them useful citizens.
CONSULTANCY
To provide consultancy services to different institutions on subjects related to livelihood promotion, microfinance, natural resources management and institutional development.
To involve in evaluating programs, projects and activities of/for government, banks, voluntary organizations and other legal entities.
TO ACCOMPLISH OTHER OBJECTIVES: (NATIONAL AND INTERNATIONAL)
To establish and manage provident fund, sinking fund, insurance fund or any other fund in the interest of the organization.
To get into agreement or Memorandum of Association for receiving loan or donation to fulfill the aims and objectives of the organization and implement the same.
To be part of national and international networks of likeminded organizations.
To do all such other lawful acts, deeds, or things, either alone or in conjunction with other organizations as are incidental or conductive to attainment of the objectives of the society.
NATIONAL INTEGRATION
To Co-ordinate with N.S.S, N.C.C and other similar organizations who are working for the development and welfare of the youths.
Highlight and focus the importance of national integration by organizing youth camps, national integration camps, seminars, workshops, conferences, meetings, theme camps, debates and discussions.
To work for the integrated development of the minority communities SC/ST and the tribal of the country.
COLLABORATION
To cooperate, associate and collaborate with concerned organizations for above purposes.
To adopt & engage suitable information technology, machineries and human resources for effective implementation of above mentioned programs.
BRANCH OFFICES
To establish and manage Branch Offices all over India for effective working towards fulfilling the above objectives.