Health
"He who has health has hope; and he who has hope has everything" – Arabic proverb
India has made rapid strides in the health sector since independence. However, various eye opening data from NFHS clearly indicate that access to healthcare still remains a challenge. While the health statistics of rural India continue to be poor, the health status and access to health for the poor in urban slum dwellers has surfaced to be equally deplorable and have less than 4% of government primary healthcare facilities.
Urban slum dwellers suffer from adverse health conditions owing to mainly two reasons 1)The lack of education and thus lack of awareness. 2)Unwillingness to lose a day's wage in order to reach the nearest medical facility. Healthcare for underprivileged, which is a desperate need, thus remains unaddressed. The need of the hour is thus a two pronged approach. 1)To bring quality healthcare services to doorsteps of the needy. 2)To promote healthcare awareness and contemporary healthcare seeking behaviour among the underprivileged.
In subscription to this view, Garden Of Life has initiated the Garden Of Life on Wheels programme. This is a unique mobile hospital programme that seeks to address problems of mobility, accessibility and availability of primary healthcare with a special focus on Children and Women, in urban slums and remote rural areas.
The Garden Of Life on Wheels programme has so far provided free healthcare services to more than 360 Children and families.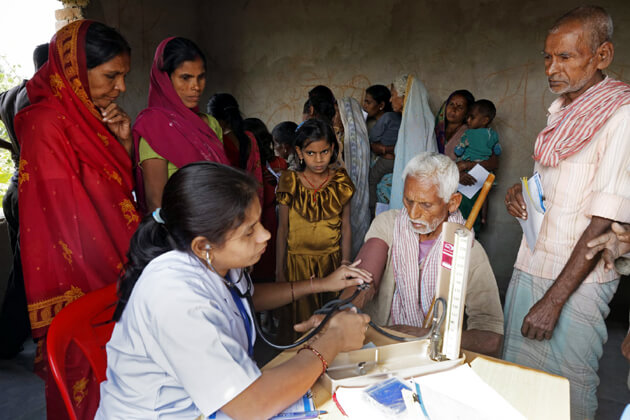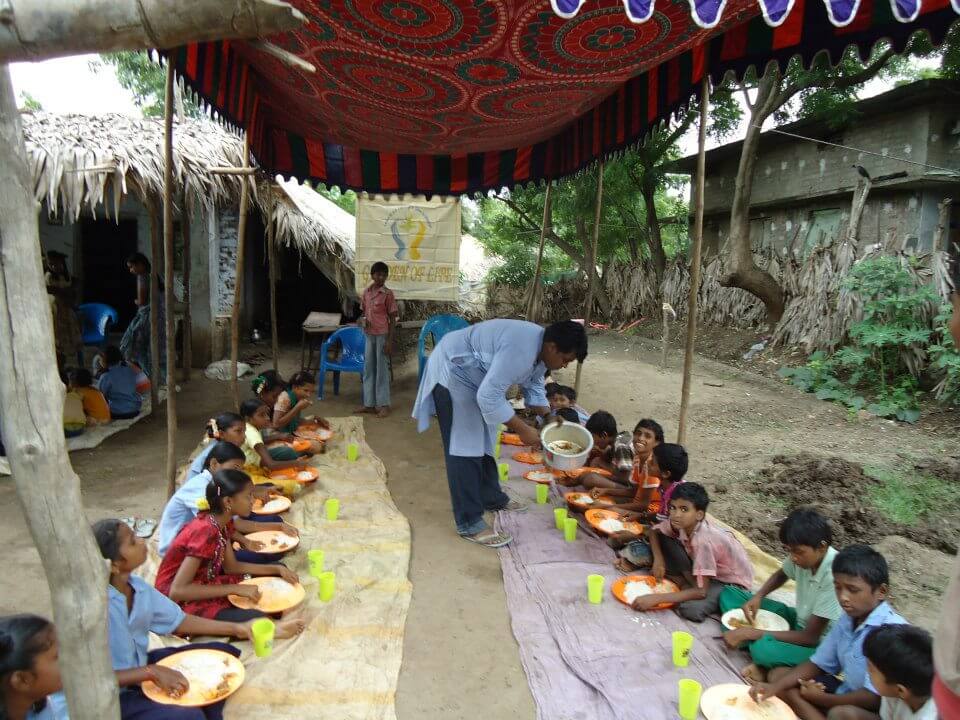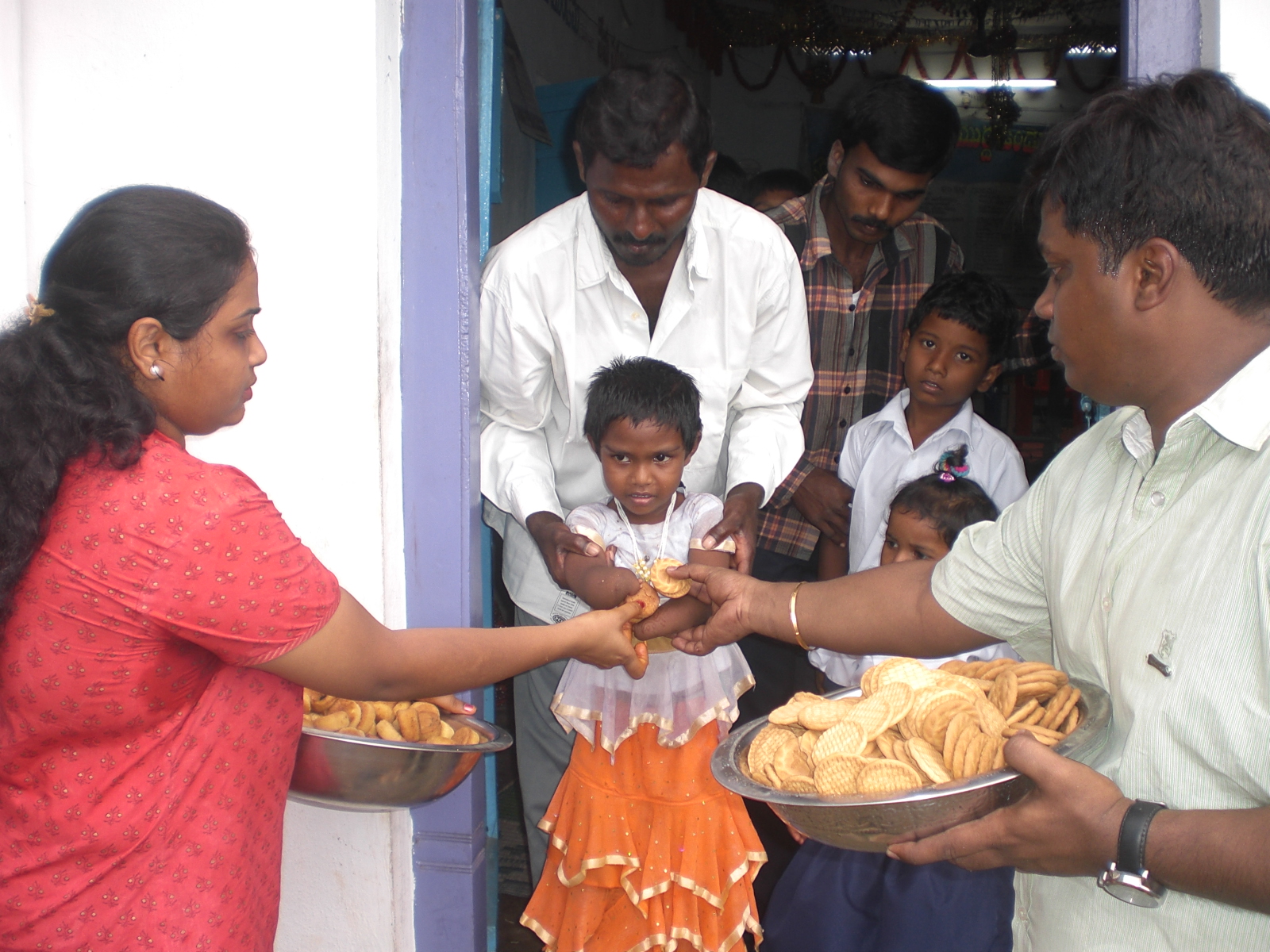 Health and Nutrition
Our aim is to improve the health and nutrition of the poorest and most vulnerable communities.
Garden Of Life works with vulnerable communities to strengthen maternal and child health, prevent under-nutrition and extreme hunger, improve access to clean water and sanitation and share knowledge on health issues.
Two of our key health and nutrition programmes are Community Management of Acute Malnutrition (CMAM) and Realigning Agriculture to Improve Nutrition (RAIN). CMAM has become an internationally recognised model of best practice endorsed by both WHO and UNICEF. Meanwhile RAIN used a uniquely integrated approach to ensure that nutritious food is grown and consumed to reduce under nutrition and stunting.
Highlights
Community Management of Acute Malnutrition (CMAM)
In 2011, Garden Of Life started an innovative new approach to dealing with acute malnutrition in India. Our approach, called Community Management of Acute Malnutrition (CMAM), has proven to be extremely effective, so much so that it has become the preferred approach for tackling malnutrition internationally.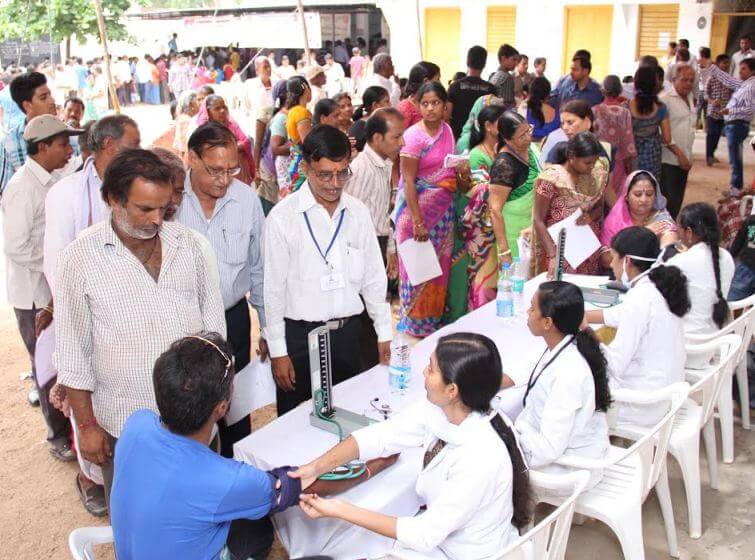 Why CMAM?
The traditional way of treating malnutrition was through therapeutic feeding centres: large centres where patients are admitted for an average of 30 days. This method often forced carers of malnourished Children to travel long distances with them to access these centers, in many cases leaving other vulnerable Children alone at home.
The central principle of CMAM is to treat malnourished Children in their homes. As a result, it reaches more Children and reduces the risks and expenses inherent in travel for carers, malnourished Children and their siblings. Children who have been admitted to our programme are provided with weekly medical treatment and given one week's supply of therapeutic food to take home. This micronutrient-enriched food, called ready-to-use therapeutic food (RUTF), is the key to success.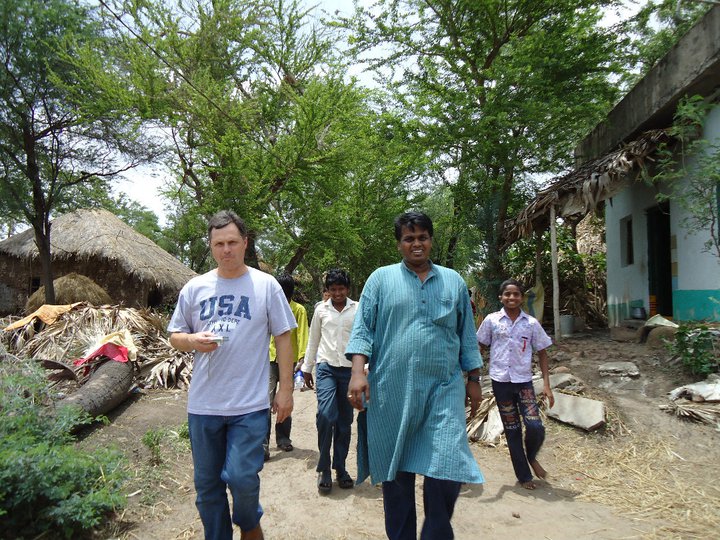 Moving forward with CMAM Surge
To bring our internationally recognised CMAM programme to the next level, Garden Of Life is now pioneering a new model of early action – CMAM Surge. Based on lessons learned from the 2010 food crisis in the Horn of Africa, the aim is to help national health systems deal with the large increases in the number of cases of malnutrition that occur during emergencies. The programme also helps to strengthen the capacity of government health systems to better predict, plan for, and respond to periodic surges in cases of severe acute malnutrition and related diseases.
The pilot was found to have considerable potential to promote a resilient health system, and workshops were held in India to encourage the uptake of the approach among partners including NGOs and governments. A global CMAM Surge toolkit is available for practitioners wishing to apply the approach.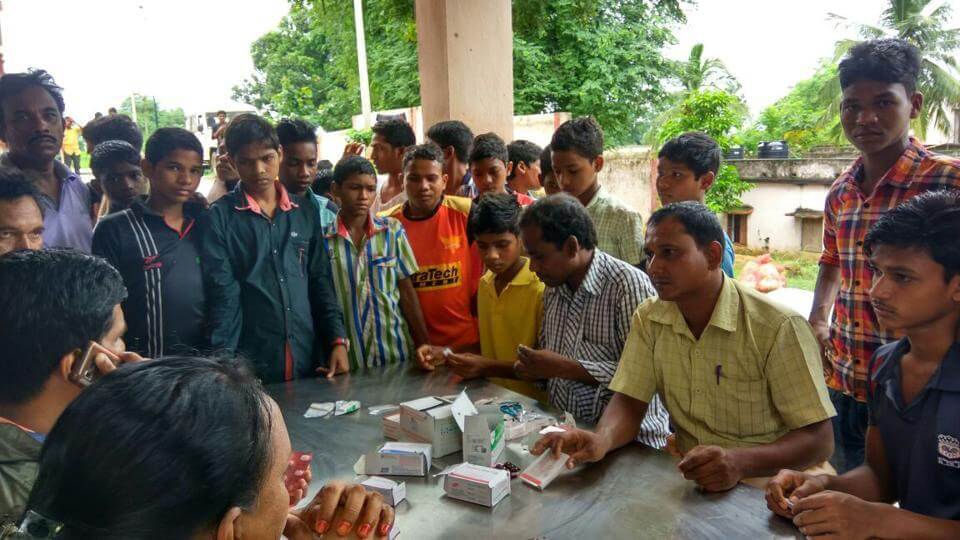 Realigning Agriculture to Improve Nutrition (RAIN)
Discover RAIN in detail:
Adequate nutrition during a child's first two years – or 1000 days from conception – is vital for healthy growth and development throughout the rest of their lives. In India 40% of Children under the age of five are suffering from chronic malnutrition – that's almost every second child in the country.
Through our pioneering we worked with communities in Andhra Pradesh districts to ensure that nutritious food is grown and consumed, reducing under nutrition and stunting. This meant a uniquely integrated response which tied together agricultural, nutritional, health and gender aspects in one programme.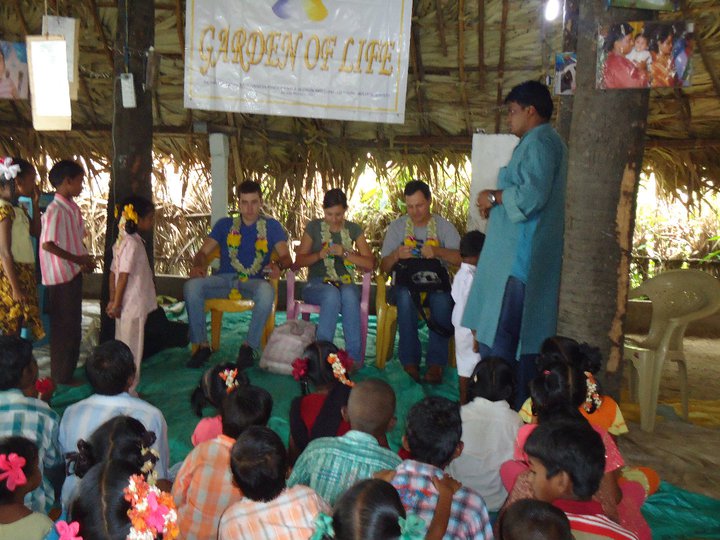 RAIN achievements
RAIN was proven to have consistently positive impacts on agricultural production, on Women's empowerment in the agricultural, social and economic spheres and on household food security.
RAIN won in the "greatest potential impact on nutrition" category of the 2013 Secure Nutrition Knowledge Platform awards and was among the award-winning projects showcased at the Harvesting Nutrition event hosted at the World Bank in February 2015.