Get involved
Find out how you can get involved
Get updates about our volunteering activities, events, campaigns and how you can take part.
Individual Partnership
"Be the change that you want to see in the world." – Margaret Mead
Too often in life, we wait around for someone else to instigate the changes we want to see. We doubt our own ability and become paralyzed to action, thinking either we are not solely capable of bringing the changes about, or that someone else will get around to it.
But this inability to act alone is all in our head. Because history bears witness that the most extraordinary things were done by the most ordinary people.
So if we have ever wished to be able to do something for the greater good, the time could not be more right. We don't have to make radical changes for our efforts to count, because the small changes make a big difference. Garden of life strategy is to match each children's home with a partnering organization or Individual that can provide long-term encouragement, affirmation and financial support. Each of our children have been orphaned — separated by death or abandonment from their parents — and are at immediate, high risk of sexual and economic exploitation. Our partnership model provides Garden of life primary source for children's home funding. With this model, Garden of life enters into an agreement with a partnering organization or Individual willing to accept responsibility for the home's monthly share of budget. Garden of life then works to foster the relationship between the partner and the home, facilitating updates, personal communications and visits to the homes. Garden of life also works to recruit and retain donors to participate in other funding projects. These include both non-recurring (e.g. activities, equipment, capital improvements and expenditures) and ongoing (e.g. staff salaries, post-secondary education support, vocational training) expenses. When possible, Garden of life gives donors specific projects they can "own." Garden of life also provides photos and/or videos to promote the need and to demonstrate the effects of the partner's financial support. Garden of life seeks corporate, foundation and individual donations for special projects, capital expenditures and improvements, and for contributions to the general fund. Garden of life sets aside 12% of every dollar donated for shared use, underwriting nearly every aspect of the organization's budget — from staff salaries and travel expenses to medical emergencies and government fees — and nearly eliminating the need for expensive fundraising. Contribute today!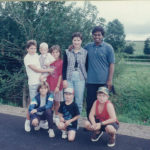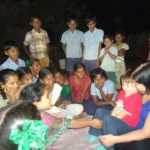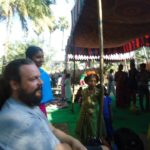 What You Can Do
Donate old or new clothes of any age and any gender.
Donate white page long books , pens, pencils & any schools needs.
Donate a meal or full day meal on any of your Family Happy or Sad occasion for needy children or old-aged or poor in our care.
Donate rice, cooking oil.
Donate new or old bed sheets, blankets ,foot wear.
Donate any old & unused useful items which will be useful for poor Children & old- aged care homes
Spend your free time with us in our work as volunteer
Donate for one or more Children for school education.
Donate for one or more Youth for college education.
Donate as monthly or half- yearly or Yearly support for our work.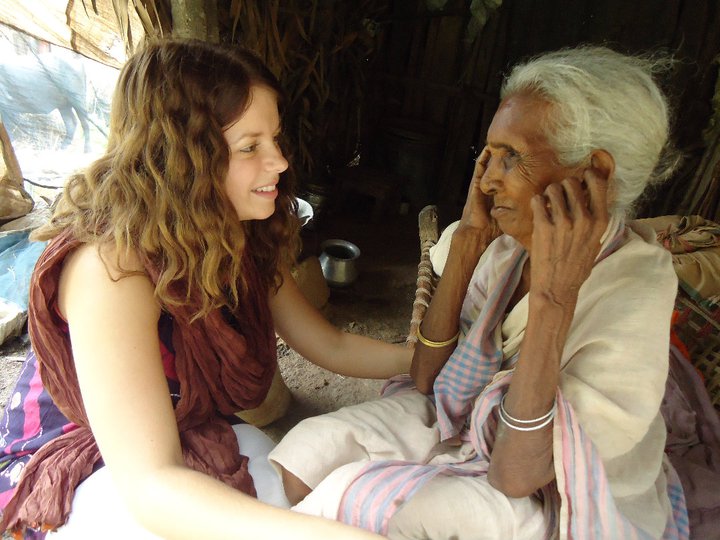 CORPORATE PARTNERSHIPS
"Sustainability, social equality and the environment are now business problems. And corporate leaders can't depend on governments to solve them..." – Peter Senge, Founder, Society for Organisational Learning
Real and long-lasting change can only be ushered in when all of us come together to make it possible. Inclination towards social responsibility and contribution to sustainable development is fast becoming the mark of distinction for leading corporate and top brands. Corporate Social Responsibility is the continuous commitment of a corporate body to improve community well being through discretionary business practices and ethical contributions of corporate resources. Mallen Baker—writer, speaker and CSR expert—defines CSR as a strategic act, "a way companies manage the business processes to produce an overall positive impact on society." Integrating social, environmental and ethical responsibilities into the governance of businesses ensures their long term success, competitiveness and sustainability. CSR initiatives facilitate corporate to build a dominant brand that reverberates with their key stakeholders—customers, employees, government and general public.
Institutional Alliances
Garden Of Life establishes partnerships and builds networks with national and international development institutions with the prime objective to connect to their domain expertise, resources, and strengths, with its own developmental initiatives undertaken at the grassroots level.
Along with the expansion and strengthening of existing programmes, Alliances at Smile, focuses also on bringing innovations in its programmes through this association with the developmental actors of the world.
Many prominent development agencies, donor organizations, academic institutions, confederations and associations across the globe have joined hands with Garden Of Life to further its development initiatives.
I want to
Fundraise locally:

There are lots of ways to help Garden Of Life in your community. Here are some charity fundraising ideas.

Start your own event:

Why not organise your own charity fundraising event? Time-honoured events such as a sponsored walk or a supermarket bag-pack have always proved popular.

We're here to help

If you'd like some tips on starting your own fundraising event, have a look at our fundraising information pack. We're ready to help with advice and guidance on all your events – just contact us at the address below for anything you need.

Join in

Remember, we're always looking for volunteers to help out with our street collections. See our volunteer opportunities For more info email us at fundraise@gardenoflifeindia.com

Volunteering for Garden Of Life

As a charity, Garden Of Life is always on the lookout for volunteers. Please see here for details on the opportunities to help as a volunteer.

The work of volunteers is central to everything we do, and the scale of the input of volunteers isn't always visible but it is truly remarkable.

Volunteer overseas

Wherever possible, Garden Of Life employs people from other countries as well .Our overseas volunteers generally require some previous experience or relevant qualifications.

Organise your own fundraising event

Fancy having your own event for Garden Of Life? For tips and advice on running a fundraiser. Please register your event with us so we can give you any assistance you need.

Debates

You can become an adjudicator or timekeeper with our secondary schools debating competition. If you decide to help, you'll get all the support you need from our ever-so-friendly Debate team.

To find out more, contact us at volunteer@gardenoflifeindia.com

Garden Of Life Community Ambassadors & Groups

Whoever you are, wherever you're from and whatever your interests, you can change lives by giving as little as three hours per year. Our Garden Of Life community initiatives need people with all types of skills and expertise to help raise awareness and funds in your community.